Moshults SVIF Hostel
Address

: Moshult 120, 36191 Emmaboda
show map
Location: Glasriket
Hostel | Moshult is located 185 metres above the sea level, it has a magnificent view over the surrounding forest.
We have rooms with 1-4 beds. A selfcatering-kitchen is avalible for the guests. We also have a separate "garden-cottage" that has 2 bedrooms, each with 4 beds, a kitchen, WC with shower.
The idyllic Moshult village is located in a historic and culturel area including many charming typical red homesteads. Take a relaxing walk in the nearby woods and enjoy the nature around you.
In nearby Emmaboda you can go bowling, go-carting or swiming in an indoor pool. Visit an oldfasioned swedish "Folkpark" for a dance in the summernight.
Not all rooms are available for onlinebooking, please email us if you have any questions.
Contact information
Phone number

Contact person email
Compare "Moshults SVIF Hostel" with similar alternatives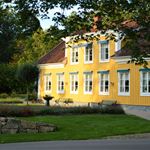 The Mansion is situated in a beautiful oak forest in the middle of Småland, The Kingdom of Crystal and Vilhelm Moberg's emigration district. Here you can stay in a rural, scenic and relaxing setting - We have a total of 15 guest rooms.
The hostel is housed in old church stables, a 60m long red-stained building in beautiful countryside at the centre of the small village of Långasjö.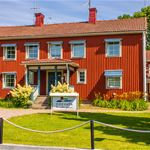 Enjoy the calmness! Hostel, Bed and Breakfast or cabins. Live in double rooms or in family rooms. A natural beautiful area with fishing possibilities in several different lakes. Boats and canoes forrent. Fishing equipment for sale.