In Kosta Safaripark you can get close to the wild animals in their natural environments.
Come along on a safari trip or drive in with your own car and see if you can spot European bison, fallow deer, red deer, mouflon and wild boar.
Show more
About this activity
Contact person email
Website
Opening hours
Opened every day from may to september between 10:00-22:00.
Price
- Adults 100 SEK - Children 4-15 years old 75 SEK - Children under 4 years old - free entrance. - Family with car ( up to 5 persons) 450 SEK - Van (up to 8 persons) 600 SEK - Bus trips - 3500 SEK/bus
Bed & breakfast
Distance: 15.9 km
The Bed & Breakfast is situated only 200 meters from the world-famous artist Mats Jonassons glassworks. At the glassworks there is a restaurant where you also can have a traditional "Hot shop herring" with glassblowing. There are good fishing possibilities in two privat lakes for the guests. Boats for rent. Two bed rooms.
Hostel
Distance: 15.9 km
Since 2003, Annegret and Frank Fender, is running hostel and B&B in Målerås. We have renovated Målerås old railway hotel from 1890 and can offer fresh single, double and multiple rooms. Just beside the main building we offer, as an alternative, Bed & Breakfast in double room apartments. In total we have about 40 beds.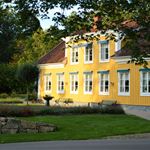 Hotel
Distance: 16.6 km
The Mansion is situated in a beautiful oak forest in the middle of Småland, The Kingdom of Crystal and Vilhelm Moberg's emigration district. Here you can stay in a rural, scenic and relaxing setting - We have a total of 15 guest rooms.