Lessebo Culture Trail
Address: Lessebo Ekebacken
Show map
Address: Lessebo Ekebacken

The Lessebo Culture Trail is a 7-kilometre route through an area quite close to Lake Läen.
Most of the area is now covered with pine and spruce trees, but there are also deciduous forests, cultivated areas and overgrown fields and meadows. During your hike, you will follow a marked path, and maps are available at the trailhead. Along the path you will come across signs that tell you what happened in bygone times. The path is about 7 km long and takes about 2 hours to walk. It is marked with white rings on trees and posts.Of course, it works well to hike parts of the trail and get the benefit of the walk. The trail passes through pastureland and wooded terrain.
Show more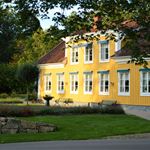 Hotel
Distance: 9.9 km
The Mansion is situated in a beautiful oak forest in the middle of Småland, The Kingdom of Crystal and Vilhelm Moberg's emigration district. Here you can stay in a rural, scenic and relaxing setting - We have a total of 15 guest rooms.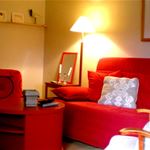 Hostel
Distance: 12.1 km
Welcome to Kosta Bed's nice holiday apartments in Kosta. Each apartment has two rooms and a kitchen (53 sq m), TV with satellite channels, and a nice patio. The apartments enjoy a central location in a very quiet and natural setting near Kosta Glassworks (400m), Kostabadet swimming (100m), and shop.
Hotel
Distance: 11.1 km
Situated by the dam in Kosta lays Kosta Lodge, which offers 26 fully equipped apartments, each with their own patio. The apartments are 35 square meters with six beds in each apartment. Kosta Lodge is an ideal option for those who wish to tend for themselves while staying close to activities and adventure. By summer two pools will offer play and coolness under the summer sun.